It's that season again! The Acadia Student Union General Election is upon us!
Remember to attend the all-candidates debate on Thursday, February 24th at 7:00pm AST. You can stream the debate live on the Acadia Student Union's Facebook Page.
Voting will begin on February 27th and end on March 3rd. Be on the lookout for an email that will provide you with instructions on how to cast your vote.
Without further ado, the candidates…
President:
Max Abu-Laban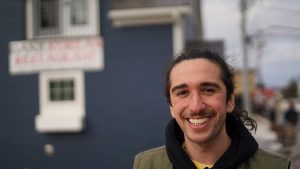 It is becoming clear to students that Acadia's Senior Administration and Board have no real interest in democracy, and that the ASU is not willing to advocate for student interests in the face of these forces. In response, we propose this program:
Students must receive a substantial portion of their tuition from the Winter 2022 semester back, on account of the deterioration of our educational experience. The responsibility lies solely on the Administration to make these reparations, and international students and those with student loans must be prioritized.

BIPOC, LBGTQIA+, and other marginalized students must be the sole decision makers of all Student Union policy that pertains to them. "Consultation" is not enough: The ASU's role must be to directly champion the demands of racialized and marginalized students.

The ASU must become fully democratized. This means that the workings of the ASU must be transparent to the student body. The unelected management within the ASU must be accountable to students. Budgeting should be participatory, meaning that ordinary students decide how the ASU spends money.

The Senior Administration and Board of Governors at Acadia are concerned primarily with making money, and do not have the best interests of students at heart. Rather than assuming a position of "neutrality", the role of the ASU must be to defend the interests of students against the exploitative behaviour of the millionaires running our university.

The ASU must bring back the swag (yes, I mean this unironically) to this campus. Swag means more funding for more events. Swag means easily accessible funding for clubs, free of bureaucratic hassles. Maybe swag even means bringing back Cheaton Cup… Above all else, swag is nothing more than genuine student engagement.
My name is Max Abu-Laban, and I am running for President of the Acadia Students' Union.
Sadie McAlear
I'm sitting at a coffee shop located on the land of Mi'kma'ki, and I'm grateful to be here. The sun is shining, the sky is blue, I'm sipping an iced matcha, and my roommate is napping in front of me. It's warm outside and I find myself longing for another Wolfville summer; maybe this is an experience you share or are looking forward to creating soon. Having spent my most recent summer working at The Rolled Oat on Main Street and coaching a local youth swim team, I developed a richer appreciation for the Town of Wolfville and a deeper love for the East Coast. If you told me at my high school graduation that in three and a-half-years I would be in my third year at Acadia, having switched degrees halfway through my time here, joined the Varsity Swim Team, and become involved in student governance, I would have been speechless. Although my experience at Acadia has been relatively simple and positive, I would be naïve to assume that every student could say the same. They say that "you're only as strong as your weakest link", and although it's cliché, in the context of our postsecondary institutional setting I believe this reigns true. Every system has areas that can and should be improved upon: unlearning a system that was established through colonization and rebuilding one that supports an equitable and inclusive environment for all students must be put into action. It is our job as a Students' Union to assess the wants and needs of the student community, and this is highly achievable through increased consultation with the student body. Your ideas and voices are what will propel the ASU forward into creating a transparent, harmonious, and sustainable Students' Union for yourselves and generations to come.
Tanvi Dabas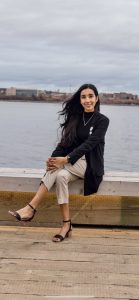 Hi Acadia it's me Tanvi and I am excited to announce that I am running for your next ASU President. I am currently a fourth year Nutrition and Psychology student who is highly passionate about student advocacy. I have been dedicated to student wellness and a strong representative of all Acadia students as the Vice President of Events and Promotions this year. I was serving as the CGE coordinator and science editor at our esteemed newspaper the Athenaeum in my third year apart from serving as the international student ambassador since 2019. I have been fortunate enough to be a part of the loving and supporting Acadia community in pre covid times where I fell in love with the organization and I am dedicated to give back the love and affection I received from the union in the form of my service for the union. Throughout this year I have worked not just towards my roles and responsibilities diligently but also took up a part of advocacy aspect as I was passionate about helping students with the issues they brought forward to me. I would like to take the opportunity if elected, to advocate for the student issues pertaining specifically but not limited to financial, social, mental, medical and academic supports. My platform focuses on increasing student consultation for ASU decisions, making ASU more transparent and a safer space for students to bring forward their opinions. My experience with ASU has provided me with passion and dedication as a student leader to serve the students and it would help me bring the change you want to see in the ASU and to make it a union that puts student needs first. Voting starts form Feb 27th to March 3rd; this elections raise your voice to make a better choice! 
Vice President Academic & External:
Danish Mohammed
Vice President Events & Promotions:

Alex Dulay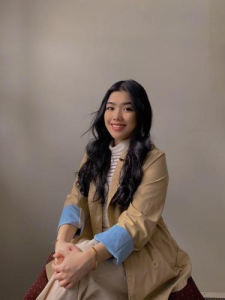 My name is Alex Dulay I am going into my second year in business, and I am running to be your next Vice President for events and promotions. A few things about me are I am a proud Asian, I was born and raised in the Philippines, and I moved to Canada three years ago. Some of my hobbies include painting, designing, spreading positivity, and spending quality time with precious people in my life. My main goal in life is to achieve success, by touching as much hearts as I can. 
I am determined to be the next vice president for events and promotions because I can bring to the table knowledge, strive, confidence, creative ideas and positivity that can make an impact to the Acadia community. I have three main objectives that I want to incorporate to the student union if I get the position. First is more transparency from the student union to the students, second is to let the ideas, concerns, etc. of students be heard and valued, lastly is to spread more awareness to problems in-campus and off campus and coming up with a reasonable solution. 
Everyone has a voice, yours should be heard, let it be heard by me.
Shreyans Vasani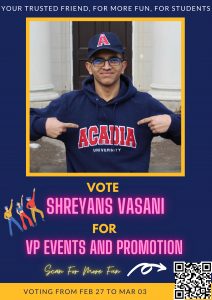 With a great year at ASU as a Director to Vice President of Events and Promotions, I have decided to run for Vice President of Events and Promotions! It has been a wonderful chance for growth and has offered me a voice to advocate for students and offer them the knowledge and experiences they require to be great. VPEP is a position that allows you to carry out the activities that Acadia students will cherish for the length of their careers (the fun part of life). The adventures, the memories, the people you meet, the sights you see, and the enjoyment you have.
It is now my turn to contribute and give back to the students. I understand that proper presenting, collaboration and teamwork across all organizations and entities in the Acadia society are critical to advancement. Taking that notion and putting it into action with innovation, excitement, and adjusting based on experience and an ever-changing world will be at the core of my administration.
Hitting some of my main objectives, such as greater representation and promotion of student's voices and ideas at events, integrating more cultural events to promote Acadia's charming and growing diverse culture, and collaborating with the local community to create more opportunities and strengthen the connection between students and the lovely Wolfville community.
Vice President Finance & Operations:
Lucas Perkins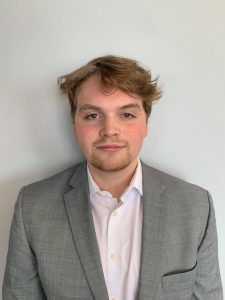 Hi there, my name is Lucas Perkins, I am a third year business student (with co-op) from Ottawa, Ontario. At Acadia, I am on the swim team, the president of the Business Society, a new student mentor, a member of the student advisory board, and much more. I have had a fantastic time at Acadia so far and am always looking for more ways to get involved with the campus I love so much. I am running in the ASU election because there are a few improvements I'd like to see here and the best way for me to bring these improvements to students would be as the VP of Finance and Operations. The main changes I would work towards if I were elected would be: divestment from fossil fuels, easier access to ASU funds for student organizations and financial literacy resources for all students. I would love the opportunity to work towards these goals on the ASU and generally just improve the lives of students. I hope you consider voting for me starting on February 27th, your support would be massively appreciated.
Dylan Keats
Vice President Student Life:
Chiara Lu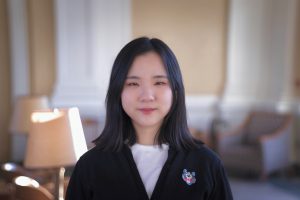 Do you feel accomplished at Acadia? Do you want better student services?
Hello everyone. My name is Chiara Lu. I am a second-year business student, and I am running for the VP of Student Life. My platform is based on three pillars – student success, accessible opportunities, and transparency.
Student success – Did you know that each month the ASU has $6,000 of funds waiting for you? I will advocate for promoting student funds. I will also create a club network to join the experiences of the clubs. If one day you will start your own club, I want that process to be simple for you.
Accessible opportunities – We lack too much publicity for access to student services. To shine light on these underrated services, I will make subscriptions to videos and tutorials. I will prevent mental health issues on campus by organizing an Acadia peer support program. I will host multi-location and walking office hours to reach you effectively.
Transparency – I want the changes at Acadia to be actionable and measurable. In 2021, Residence Life reported $26.7 million of loans used on residence renovations. No cost breakdowns could be found. If I get elected as your VP, I will be actively communicating with the service providers to keep information transparent and accessible to you.
The ASU is not just about us, but it is underpinned by the efforts of people in the past, present, and future. Long life to the ASU!
Adèsse Brown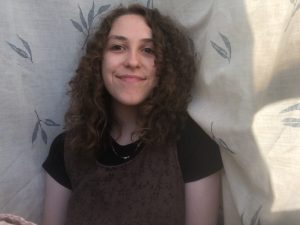 Hello! My name is Adèsse and I am running for VP student life this season. I am a third year Music Therapy student, and my first year was my only year that was normal at Acadia. After experiencing the shift from in-person to online classes in the first quarantine, I feel that Acadia's sense of community has been lost and has been hard to build back up. As VP Student Life, I hope to bring back the loved Acadia experience to students, especially to those who have never been able to be part of a "normal" year at Acadia. I would also like to strengthen connections between departments and students and help provide and encourage stronger communication and support between students and their respective departments.
I also hope I can enhance student life through residences and extracurriculars that bring students together from a variety of backgrounds to again form meaningful connections during their degrees.
Skills that I could bring to the table if elected include my organization and problem solving. I work hard for efficiency while also coming up with creative solutions that work for and benefit all parties involved. My organizational skills would help make sure I keep time for students to communicate with me about issues I can help with. I believe communication and collaboration are key for positive change. I am always open to new ideas, and I welcome them from students like me who want to make our university better!
Francis Watchorn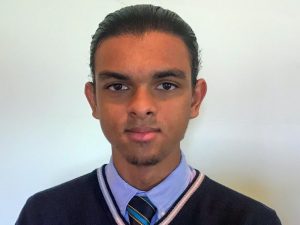 Hello,
My name is Francis Watchorn, and I am a second-year biology student from the Bahamas. I am currently running for the position of Vice President of Student Life for the ASU's 2022 Winter election. By campaigning for this role, I hope to have an opportunity to further improve student life here at Acadia and also act as a voice for students' opinions. I chose to run for this position due to my background in similar roles and my interest in making advancements for Student Life. I believe that I am the best candidate for the role because I have experience working as both a VP and President and understand what it takes to be successful in these roles. I believe my skills would allow me to be successful at the ASU, where I can provide new innovative ideas and solutions. While campaigning around campus, I intend to share four ideas and also any suggestions that my classmates recommend about student life. A few of my ideas include diversifying campus (offer a wider variety of international cuisine) and making resources more accessible to students (allow for easier access to female health products). I will also discuss ways to provide more support options for students on campus (make counseling and tutoring more available) and more opportunities to build stronger community relationships on-campus (offer more sports and activities).
I hope that you will choose me as the person to amplify your ideas around campus.
Vote Francis Watchorn.
Your Vote, Your Voice.
Two Councillors:
Bryce Winters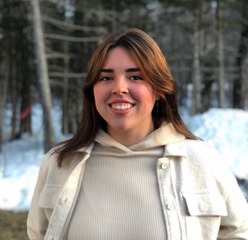 Hi everyone! My name is Bryce Winters and I'm running for ASU Councillor. Prior to this year, I knew little about what the Acadia Student's Union does, so I took it upon myself to learn more and get involved. If elected, it would be my goal to provide clear communication and transparency to the student body.
I want to be an outlet for students to get quick, accurate information on all things pertaining to the ASU. There is an abundance of information about the ASU that students can access, but it is not the easiest to sort through, and it can be overwhelming. I want to make it easier for students to ask questions and get clear, truthful answers.
I wish all nominees the best of luck and look forward to seeing what this election brings.
Tyrone Lewis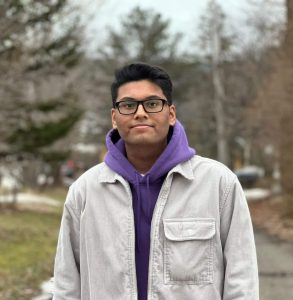 I am Tyrone Lewis, and I am running for the Councillor position for the 2022-2023 academic year. I am originally from India but raised in Dubai. I am first year Business student planning to major in finance. I am currently the first-year representative at the ASU.
My duties as a Councillor are to represent the Acadia student body along with representing the students and their voices. I am running for the Councillor position because I love interacting and working with students and bring about their opinions, thoughts and interest and directing them in the right direction. I intend to act as bridge between the council and the students and diligently represent the student body and do my job in the most effective manner.
Thank you!
Excellence Sowunmi
Arts Senator:
Genna Beed
Science Senator:
Kathryn Murray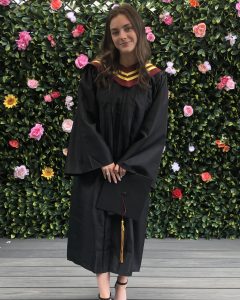 Hi everyone! My name is Kathryn Murray and I am a first year BSc Chemistry major here at Acadia University. I am super excited to be running for the Science Senator position in the Students Representative Council for the 2022-23 academic year. I would love to be involved in the Acadia Student Council by representing the Faculty of Science because I am passionate about Science and Acadia. I am ready to take on this role of helping my fellow Science students by voicing our opinions loud and clear. If you have any questions or comments for me, feel free to email me at [email protected].
Lucas Matos
Professional Studies Senator:
Maggie Fayer