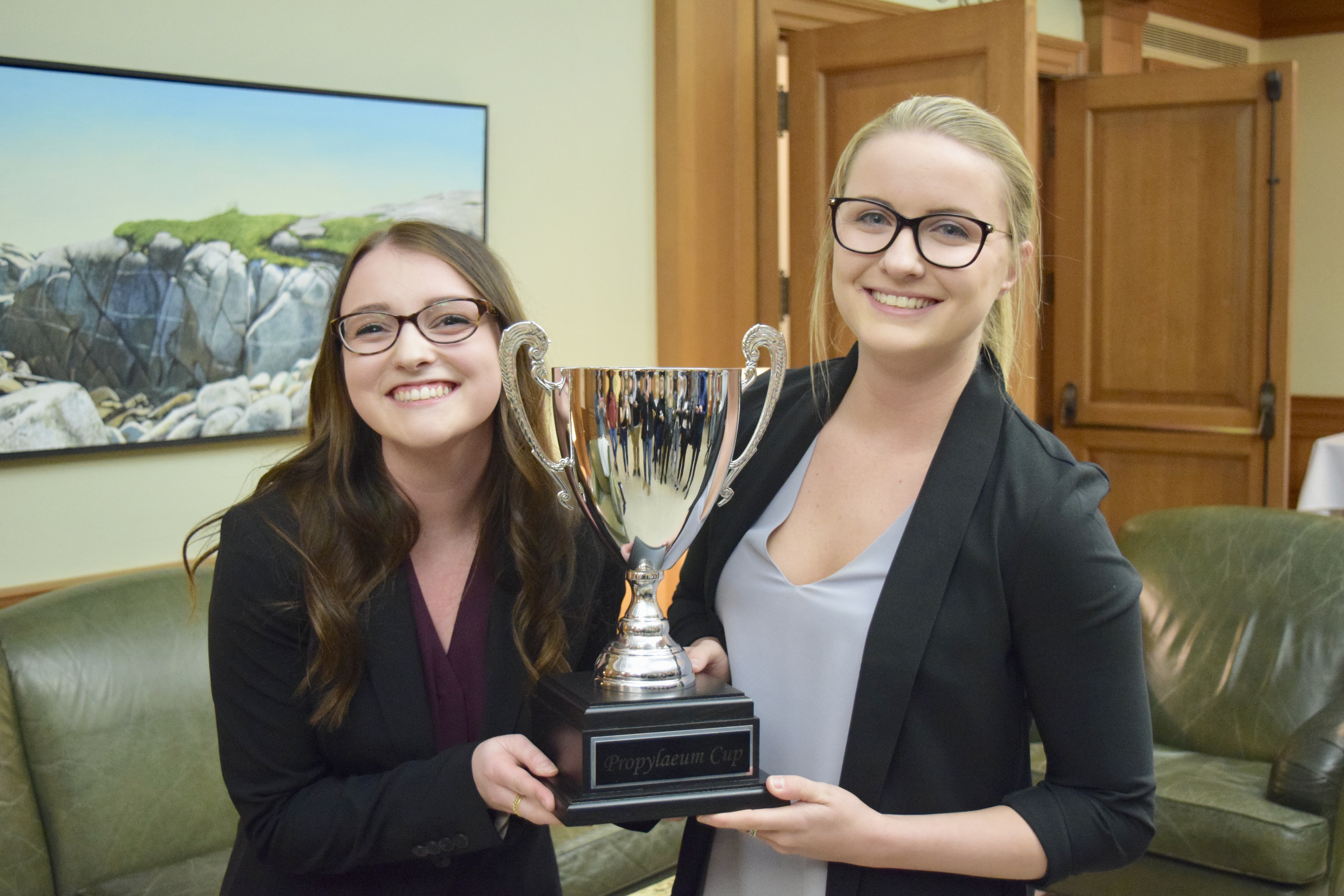 Women in Science and Engineering (WISE) has won the inaugural 2018 Propylaeum Cup debate tournament and the accompanying $200 cash prize.
Alex Brown and Amy Prescott represented WISE in the interdepartmental debate tournament, progressing through three rounds of debates. The introductory rounds, quarterfinals, and semifinals were judged by a mix of professors and Student Senators, while the final was judged by the House.
The topic of the final debate was "This House would make post-secondary tuition free for all learners". Nolan Turnbull and Cam Davidson represented Kinesiology in the final, losing with 24 votes to WISE's 31.
Over ten student societies from across campus were mobilized in late February to begin the debate tournament. Topics ranged from free speech to the FIFA 2018 World Cup to whether or not hot dogs are sandwiches.
WISE presented a compelling case, touching on fundamental rights afforded to all citizens and noting historical precedents in international treaties. KINE countered with powerful personal stories, utilizing points of information to leverage their position.
The next Propylaeum Cup debate tournament will begin in February 2019.
WISE (Women in Science and Engineering) Acadia is a group of female faculty, staff and students who gather together to promote full participation by women in STEAM fields.