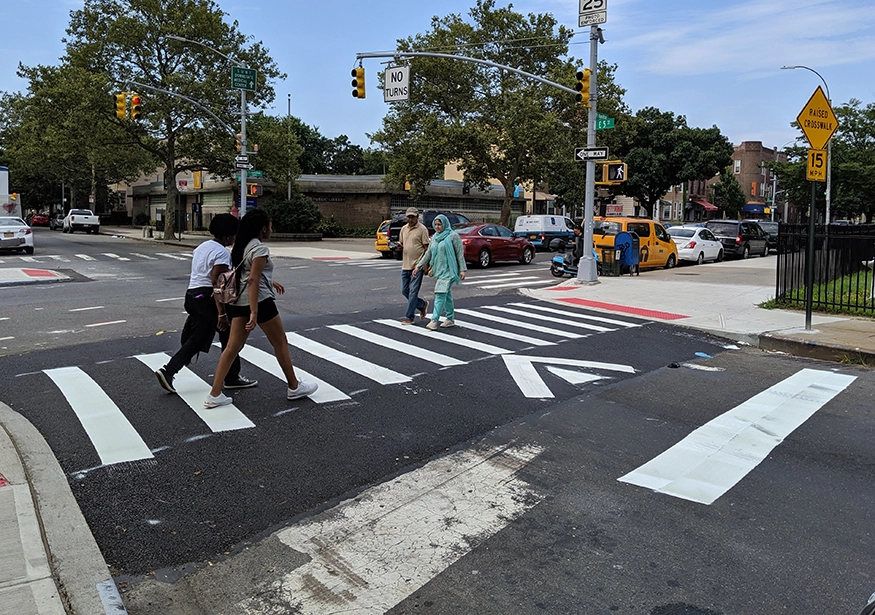 Crosswalk safety is important to many Wolfville residents as our town is extremely walkable. Students and Wolfville community members rely on our sidewalks and crosswalks to get around town and perform essential tasks such as getting groceries, going to class, or even going to the dentist. It is appalling that despite the number of Wolfville residents who use the crosswalks regularly there have been multiple accidents involving crosswalks this past fall. It gets dark pretty early in Wolfville this time of year. At around 5:30 pm, students and community members are still making their way back from their work or school commitments and it is almost completely dark outside.
Last November, 23-year-old Acadia student Tasha Hope-Simpson was hit while crossing at a crosswalk. She was walking near campus at 5 pm when she was struck by a hit-and-run. The incident would result in the loss of her leg. The conditions were dark and drizzly, which is normal for a Wolfville night. The conditions at only 5 pm caused a lack of visibility which led to this incident. This is not the only time this past fall that a student was hit due to a lack of visibility in town in the evening. If anyone has information about this hit-and-run, please contact the Wolfville police department as the suspect has not been found.
On September 27th, another student was hit while crossing the crosswalks around Acadia. This time it was 6:15 pm, which was around the time the sun was going down in late September. The same conditions resulted in two crashes around the same part of town. This is a clear sign that more visibility is needed around Acadia and in Wolfville in general. The town can start by installing more streetlights, especially around Acadia. This would allow drivers to see students more clearly while they are crossing the road. The signs that the city has around crosswalks can also be upgraded. More modern signage offers reflexive material, including flashing LEDs on the signs on the ground. The current system of overhead flashing lights is not working, and students need a better way to signal to traffic that they are crossing. Increasing the speed indicators around Acadia would also be a wise choice.
This wave of crosswalk accidents has not only affected the student community. On November 7th, another community member was hit. A 71-year-old woman was struck when crossing Central Avenue. Walking around town is a part of the DNA of Wolfville. Our town is wonderful, but for it to be walkable it also needs to be safe. Our community deserves safe crosswalks to be a priority. More visibility is needed in the evenings and nights. Until the town acts, pedestrians should make sure they always press the button when crossing the street.